On this week's episode of Glee (one of my must watch shows), Quinn Fabray was wearing the same dress I wore in my post The Only Girl in the World. I guess I'm not the only girl in the world that has this dress!
It's called the "Sing Sweetly Party Dress" from anthropologie.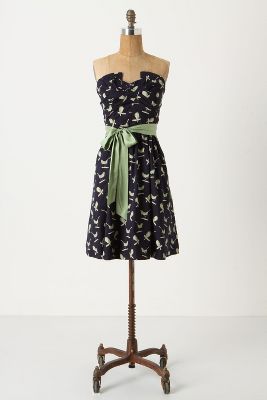 I've been thinking of doing a series of posts that are affordable outfits inspired by Glee character's wardrobes. What do you think?